Reveille
Symbol of defiance: BRP Sierra Madre
As Supertyphoon "Odette" roared through much of the Visayas and Northern Mindanao, causing devastation and death in its path, I was reminded of my own experience in October 2009 when Typhoon "Ondoy" hit Metro Manila without any kind of advance notice. Like a commando force that struck suddenly and swiftly. Ondoy came rushing into our home and in less than an hour, the main living room resembled a swimming pool of murky waters, much of it from a nearby creek that in the past was a source of delight for the children. There were scenes never before witnessed: a refrigerator floating on its back, a television set bobbing up and down alongside various pieces of furniture and appliances, and family albums, books, and documents under water and beyond recovery and restoration. The master bedroom on the ground floor was not spared. Clothing, shoes, more books, and family memorabilia were given the water treatment.
The floodwaters also brought to light some items long overlooked but which represented real family treasures—letters from Dad from his postings in Switzerland and Indonesia, handwritten greeting cards from the grandchildren with the finest drawings that only children can design, appointment papers signed by Presidents Ferdinand Marcos and Corazon Aquino, and personal notes from friends who had long passed away. As we continued to sift through water-logged belongings, it dawned on me that through the years we had accumulated too many things that were of no real value in our lives, things that really should have been thrown or given away long ago.
Ondoy was a way of telling us that it was time to get rid of so many meaningless material possessions. The message was clear: Going through life, we can do with less baggage that only weighs us down.
The path of Odette showed its exit point as just over the West Philippine Sea (WPS), and covering nine naval stations (sometimes referred to as detachments) scattered in the area including Ayungin Shoal, that is home to BRP Sierra Madre. Automatically, my thoughts were for the nine or 10 sailors on what I have described as the "loneliest outpost of the AFP." What a holiday season it must be for them! Aboard a rusting ship full of gaping holes, away from their families and surrounded by miles and miles of water, only to be pounded by maximum sustained winds of 194 miles per hour, their hazard duty pay provides little consolation for the difficulties and discomforts of unusual living conditions.
Just before Christmas, I reached out to Defense Secretary Delfin Lorenzana, AFP Chief of Staff Gen. Andres Centino, Navy Chief Vice Admiral Adel Bordado, and Wescom commander Vice Adm. Ramil Enriquez, to inquire about any special holiday provisions for our men on the Sierra Madre. The four officials assured me that all our forces in the WPS, including the Sierra Madre outpost, are being cared for with continuing resupply activities. Admiral Enriquez mentioned that two Air Force Blackhawk helicopters have been assisting in the distribution of relief goods in the areas around Palawan. Much more is needed. Relief agencies have concentrated their efforts in the Visayas and Mindanao, and they should take a second look at Palawan and WPS communities. Of the nine naval posts, seven were badly damaged by Odette including the Pag-asa station. By some miracle, the Sierra Madre escaped with only minor harm.
Let me mention that in my conversations with the four officials earlier mentioned, they were always careful to avoid comments that would irritate sensitivities. This is part of the responsibilities of the positions they occupy.
As a private citizen not burdened by official restrictions, these are my thoughts: The BRP Sierra Madre serves as a symbol of our nation's determined resistance to foreign encroachments. It represents the will of our people to stand up to bullies in the neighborhood. We do not seek confrontation or conflict. We offer friendship and cooperation, especially in humanitarian activities. The Philippine flag flies on the Sierra Madre as a reminder to the community of nations that this is our land and will remain as such regardless of obstacles laid out by any nation.
As we bid 2021 goodbye and welcome another year, hopefully a better one, a line from Mahatma Gandhi is worth sharing: "The simplest acts of kindness are by far more powerful than a thousand heads bowing in prayer."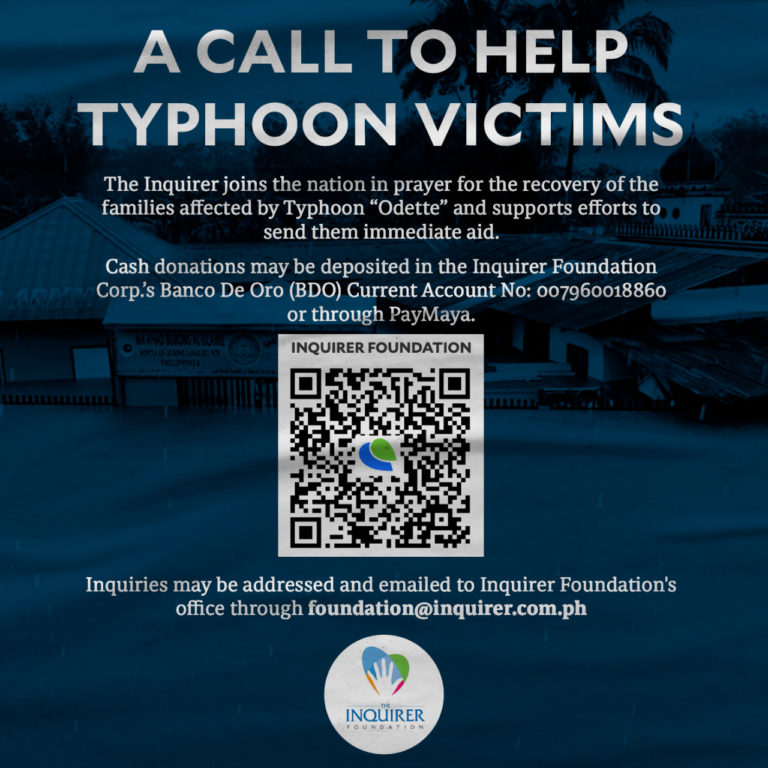 Subscribe to INQUIRER PLUS to get access to The Philippine Daily Inquirer & other 70+ titles, share up to 5 gadgets, listen to the news, download as early as 4am & share articles on social media. Call 896 6000.